BOSCHKA LAYTON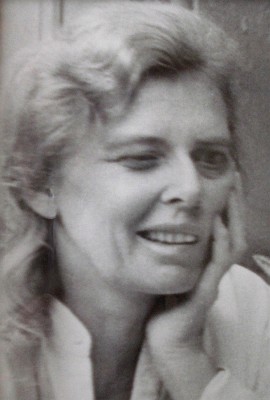 Born Frances Elizabeth (Betty) Sutherland in Liverpool, Nova Scotia, on May 14th, 1920, the painter and poet who later renamed herself Boschka may be one of the most under-appreciated artists in the history of Canadian art & literature. The daughter of Lois (née Parker) and Frederick McLea Sutherland, Boschka was six years old when her mother passed away and she and her older brother, John Sutherland, were sent to their grandparents' home in Lockeport, Nova Scotia.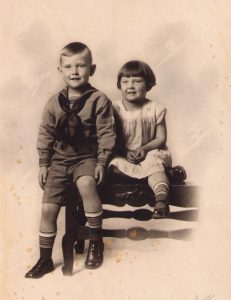 Four years later, the siblings were uprooted again and rejoined their father in Saint John, New Brunswick, when Frederick married Dorothy Isobel McNichol – a union which eventually gave birth to Boschka's half-brother, the actor Donald Sutherland.
Having discovered her love and aptitude for drawing and painting at an early age, Boschka attended the Saint John Vocational School, where she studied art with Violet Gillet and painted the auditorium door panels on display there to this day.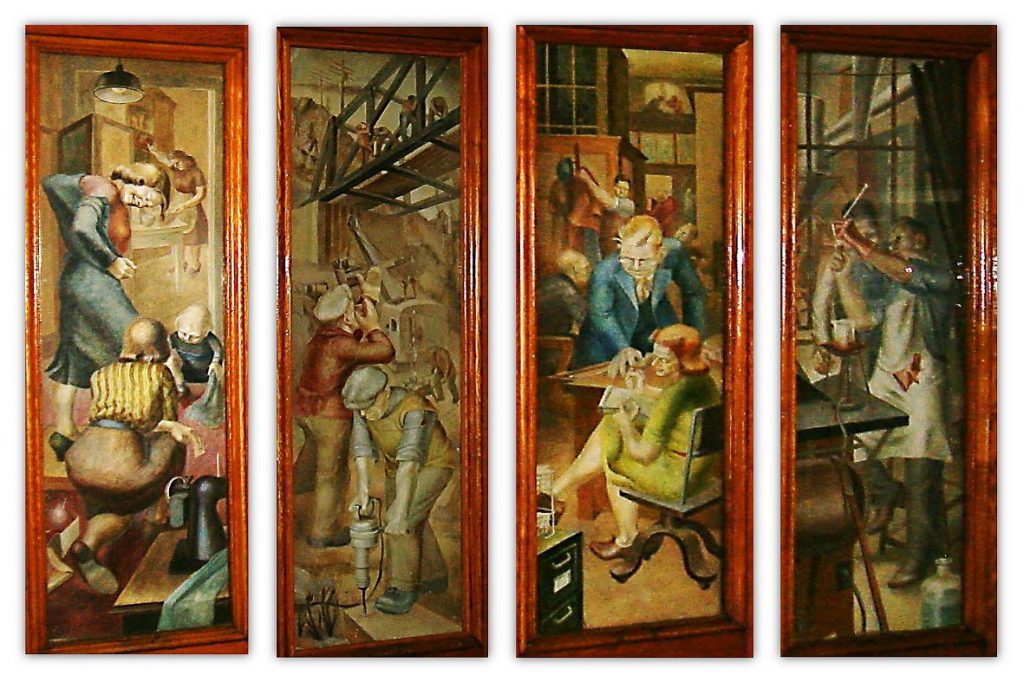 After graduating and then furthering her artistic education at the Art Student League in New York for another year, Boschka moved to Montreal in 1942 to join her brother John, with whom she co-founded Canada's first modernist literary magazine, First Statement.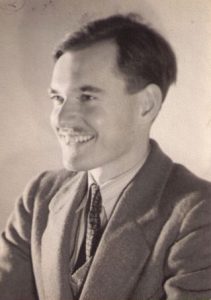 But First Statement was more than an avant-garde magazine; it was also a commune whose members, including Stanley (Buddy) and Wanda Rozynski, Bill Goodwin and many others, lived together and pooled their earnings. Boschka not only helped edit the literary side of the magazine but also contributed her artwork to its contents while often designing covers for books published as Contact Press.
It was in the context of this bohemian existence that Boschka met her future husband, the poet Irving Layton. They quickly started cohabitating, and just as quickly outraged their families – Boschka's family being Scots Presbyterian, Irving's being Orthodox Jewish. It was only after their son, Max, was born in 1946 that Irving's mother, Keine Lazarovitch, relented and allowed the young couple to move in with her on condition that Boschka converted.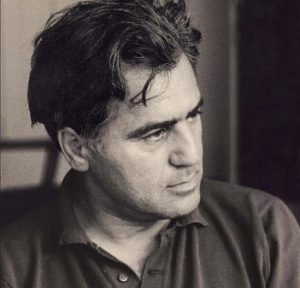 They married in 1948 and their second child, Naomi, was born in 1950. The birth was difficult, however, and permanently weakened the walls of Boschka's heart.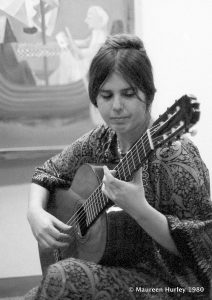 On the plus side, Naomi's birth brought reconciliation with Boschka's father who gave her the downpayment on a house in Cote St. Luc, then a rural community on the outskirts of Montreal. Guests here included poets, artists, sculptors, film-makers, actors, dancers, and such luminaries as Dylan Thomas, William Carlos Williams, F. R. Scott, Al Purdy, Milton Acorn, and Leonard Cohen.
Here, for the first time, Boschka had a studio of her own and, after the death of her beloved brother, John, in 1956, continued to collaborate with Louis Dudek and Aileen Collins on a magazine called CIV/N. Unfortunately, Boschka's health further deteriorated when the left side of her face was paralyzed by Bell's Palsy in the late 1950s – a devastating attack that coincided with a troubled period for the couple whose separation occurred in 1959, although they were not legally divorced until 1978.
Having moved to San Francisco with Naomi in the summer of 1960, Boschka was sitting in a bar gazing around the room when she saw a tall man leaping over tables and chairs towards her. Only later did she learn that, because her left eye no longer closed, he had thought she was winking at him. The man's name was Price Dunn, the inspiration for Richard Brautigan's novel, A Confederate General From Big Sur, and the second great love of Boschka's life.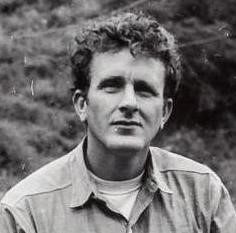 Shortly thereafter, with Naomi in tow, they moved to an anarchist commune south of Gorda in Big Sur. Owned by the painter Patrick Boyd, guests at the commune included Jack Kerouac and Lawrence Ferlinghetti as well as many other artists, writers, and musicians. The place was idyllic but, unfortunately, Price was wanted by the police. Warned that he was about to be arrested, Price, Boschka, Naomi, and Max (who was visiting) fled across the border into Mexico, where Max remembers his mother staring, entranced, at a mural by Orozco in Guadalajara.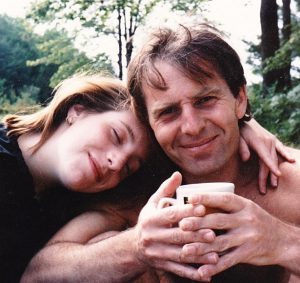 Back in California, sans Max and lying low, they moved to an A-frame in Carmel Valley, then to a shack on a horse ranch in Half Moon Bay where Price's increasingly erratic behavior provoked a final separation. Boschka and Naomi then moved into another shack in the middle of an apple orchard near Sebastopol. This too was an idyllic spot but, sadly, when the orchard was sold and Naomi moved out, Boschka was forced to rent a basement apartment in nearby Guerneville. So poor she sometimes had to pick through the garbage behind a local Safeway, Boschka nevertheless kept writing and painting, her artwork profoundly influenced by the California sunlight and a year-long trip she made with Naomi to India.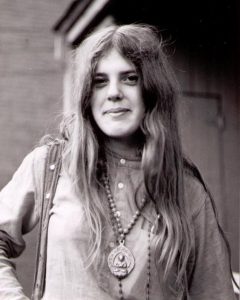 At some point during these many moves, Betty Sutherland changed her name to Boschka – perhaps a combination of her Jewish nickname, Bashka, and Hieronymus Bosch, a painter she admired. At any rate, as a result of her having used different names throughout her career, her paintings are signed in various forms:
Betty Sutherland, Boschka, BSL.
It remains a tragedy that Boschka's work never found a safe and permanent home and that, therefore, so much of it was lost while moving from place to place. In one heartbreaking incident while driving along California's coastal highway, a gust of wind picked several years' worth of paintings off the roof of her car and tossed them into the sea 300 feet below. Nevertheless, what examples we have demonstrate the vision of a mature artist who, in her later years, developed a style uniquely her own.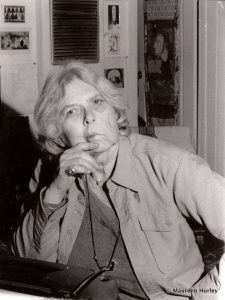 Indifferent to the lucrative world of abstract and fashionable art, Boschka from an early age was interested in the human figure, with an emphasis on the struggles of day-to-day life. A prolific sketcher, Boschka would adapt and integrate her drawings into pictorial compositions using oils or watercolors, although acrylics seem to have become her favorite medium. Viewing her collected works, one can see the evolution of her style from earth-toned realism to the startling, provocative colors of imaginary scenes.
Having edited the poetry and prose of so many authors over the years, Boschka finally published a book of her own poems, drawings, and short stories, The Prodigal Sun, (Mosaic Press, 1982). Unconventional and indomitable to the end, she died of pancreatic cancer in Guerneville, California, on February 13th, 1984.
COLLECTIONS
Boschka's paintings are notably part of the following collections:
The National Gallery of Canada
The Beaverbrook Art Gallery
The Rozynski Arts Centre.
DOCUMENTED EXHIBITIONS
February 1946, Dominion Gallery, Contemporary Art Society, "The Friends".
November 1946, Dominion Gallery, Unknown.
February 1948, Art Association of Montreal, Contemporary Art Society, "Chess Players".
April 1949, West End Gallery, Canadian Women Painters, Unknown.
Approx. 1958, Four Penny Gallery, Betty Sutherland One Woman Show
PHOTOS OF BOSCHKA